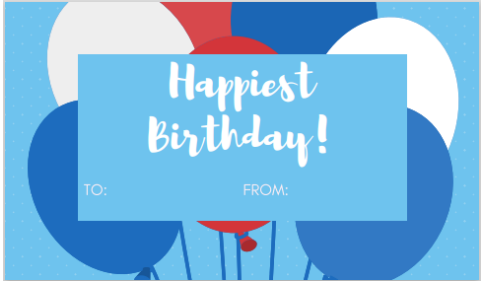 Birthday Gift Tags - Free Digital Download
Do you give handmade birthday gifts? One of the problems I have always had with making gifts year round is the lack of gift tags and wrapping paper. It's so much easier to wrap and label the gift once you have it done; then you don't have to worry about it until the birthday. To help get you started, I designed these cute little tags for your handmade gifts. 
To see more freebies, please visit www.myfingersflyblog.com. 
---
---
More from this collection